Create Web Presences
Web Design and Content Management Systems (CMS)
The main website of TU Dortmund University was published in December 2018. The website is based on the content management system (CMS) TYPO3. Since 2020, all TU Dortmund web presences, the majority of which are operated with the CMS Fiona, have been converted to TYPO3 step by step.
Since only very few websites are currently using Fiona and the system is to be completely replaced, the operation of the CMS Fiona was discontinued on August 31.
More information about the Fiona shutdown can be found in the ServicePortal.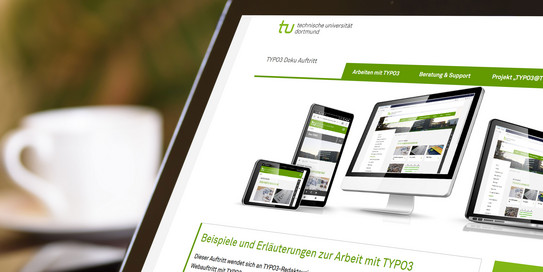 TYPO3 Documentation
The TYPO3 Documentation explains, among other things, the design elements of the current TYPO3 installation that you can use for your appearance in TYPO3. Here you will also find training dates, an overview of support offers and all information on the implementation and procedure of your website migration. The documentation/demo site will be continuously expanded.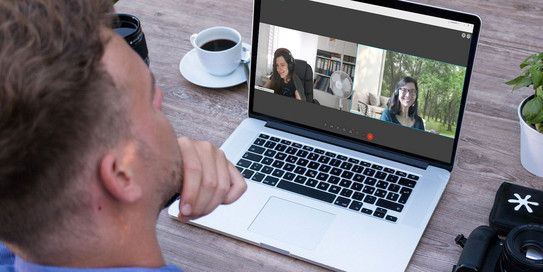 Support and Consulting
In our TYPO3 Documentation you will find information on various support offers, including the TYPO3 Café, which is offered together with the Department of University Communication for new and existing web presences in TYPO3.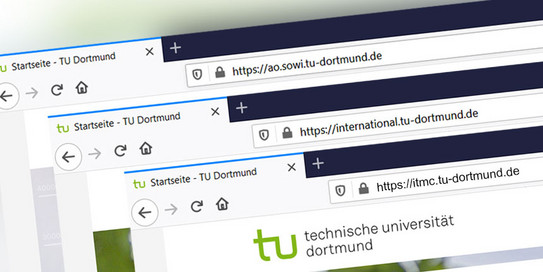 Web-Domains
The web presence of your institution needs a domain. It is reflected in the internet address. The ITMC operates servers for this purpose.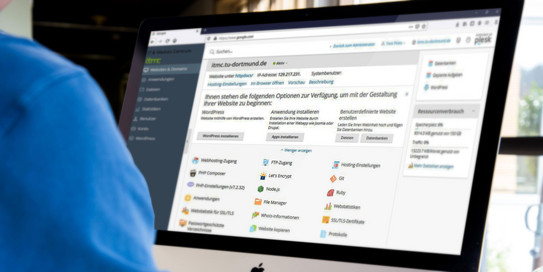 Webservers
You can request additional web server space for your website, for example to manage your own databases or scripts.