Support through diverse media
Media Services
One focus of the ITMC is media services. This area includes media equipment technology, such as lecture hall equipment, but also the support and creation of websites as well as the creation of graphic products.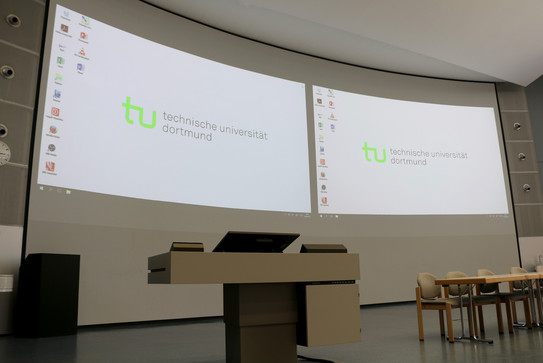 Media Technology
The ITMC oversees TU Dortmund's media technology, whether in the lecture halls or in an equipment lending facility, helps supervise or take over events, records special events, and more.

Web/CMS
The ITMC supports and maintains the two content management systems (CMS) Fiona and TYPO3. TYPO3 is set to replace Fiona in the future.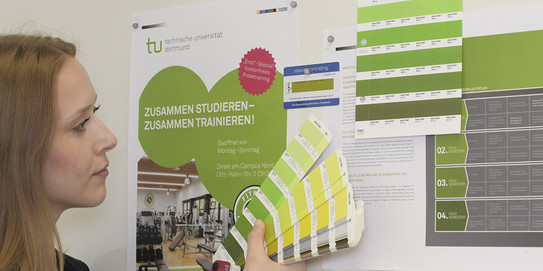 Graphics/Design
The graphics department of the ITMC creates flyers, catalogs, posters, supports the web design with graphics and much more for the TU Dortmund.