IT Operations and Support
Regardless of whether it's end devices or servers, the ITMC can take over operations for everything that a TU Dortmund University institution has used in the past and also provide support for users. In this way, the institution can withdraw from this task and concentrate on its core tasks. The only thing the institution must continue to do itself is to identify its changing needs with regard to IT. The ITMC then also supports the formulation of concrete requirements and takes over the realisation during operation.
Operation of the IT Infrastructure
Everything that belongs to IT operations, end devices, telephony, servers, network components is operated by the ITMC, which means that updates are carried out and the monitoring of functionality is ensured. If faults are detected, the ITMC intervenes - and proactively in the case of anomalies detected at an early stage through monitoring. Faulty components are replaced or repaired by the ITMC.
Desktop Support
If a user detects malfunctions or anomalies at their workstation, the causes of the errors are analysed and eliminated by the ITMC - either remotely or directly on site.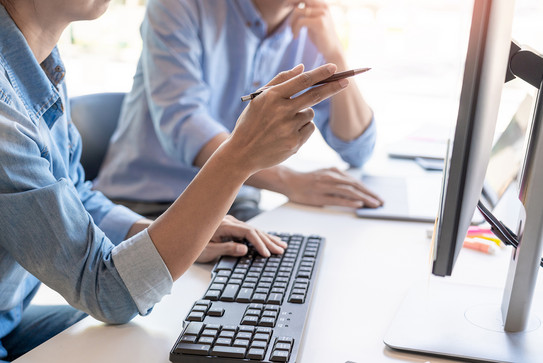 If an institution wants to hand over the operation of its infrastructure to the ITMC, this is usually done in the course of a project. However, other individual measures relevant to the institution's IT needs are also planned and implemented by the ITMC. This can be the introduction of new software, the commissioning of a new system, but also the adaptation of authorisation and organisational structures. Even if an institution wishes to continue operating its infrastructure itself, the ITMC is happy to provide support for certain projects, either as a service package or only in an advisory capacity.